Butterfly Farming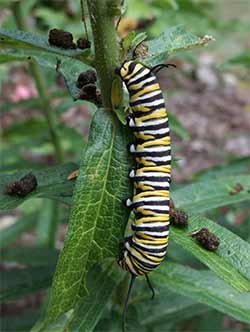 People have been breeding Lepidoptera worldwide for thousands of years. The raising of butterflies and moths in the US goes back over 150 years when most livestock was sold as papered specimens that went to either museums or collectors. It wasn't until the late 1970's that the first live butterfly exhibit opened in England. The first in the US was when Butterfly World in Coconut Creek Florida opened its doors in 1988. I was very privileged to be there for their opening and have visited it many times because it is always an amazing time. After Butterfly World many more butterflies houses soon followed with more and more opening every year.
When my wife Claudia and I first came up with the concept of releasing butterflies at weddings and funerals we had no idea that it would take the wedding scene by storm and spread worldwide. Between releases and more butterfly house coming online the need for live butterflies soon outweighed the supply. This situation gave way to a new era of butterfly farmers to meet that demand.
As with any industry or business group there will always be a few bad apples. There are some who disregard the USDA regulations for transporting and releasing butterflies and ship livestock that may not be healthy. This happens in every business that involves livestock from puppy mills to the sale of illegal birds, to being sold a sick horse. There is always someone out there looking to make a quick buck without any regard to the well being of the animal involved be it an over bred dog to a sick butterfly. However the entire butterfly rearing community cannot and should not be judged by a few unscrupulous charlatans and shysters.
I am very fortunate to be involved with two wonderful organizations of very dedicated butterfly breeders, The Association For Butterflies and The International Butterfly Breeders Association. The IBBA and AFB are purposed to supplying only the healthiest of Lepidoptera to the public. They both offer online classes and webinars to their memberships to assist them in keeping up with the latest developments in disease detection and updated rearing techniques. They govern their ranks and combine together in the political arena to best protect the butterflies and assist the Monarch in its plight. They are seemingly tireless people that truly love butterflies and moths.
Although raising butterflies sounds as it would be a kicked back feet up job, in reality it never ends. Controlling predators, parasites, and viruses is a never ending job. Feeding cannot be skipped and cages always need to be cleaned. Plants must be watered and checked for pest on a daily basis. More than one butterfly farmer has described butterfly farming as., "You'll never work so hard for so little and love it so much." We do it because we love it.
If you never saw the inside of a working professional butterfly farm I invite you to read John Utterback's rebuttal to the recent unneeded petition to list the Monarch as endangered. John goes into great detail on what it takes to raises Monarch butterflies the right way. I think he pretty much details the daily grind of raising healthy butterflies.